President Obama will address the contentious issue of health-care reform in a speech to a joint session of Congress on September 9, multiple Democratic sources said Wednesday.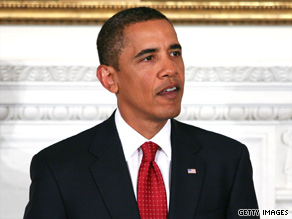 President Obama is facing pressure to provide specifics about what he would like in health care legislation.
It will be Obama's second speech to the full legislature since he took office in January, and the setting and rarity of such an event highlighted the importance the president places on his top domestic priority: overhauling the nation's ailing health care system.
House Speaker Nancy Pelosi and Senate Majority Leader Harry Reid formally invited Obama to make the address, as required, in a letter issued Wednesday after news broke of the planned speech.
Obama will meet with both Pelosi and Reid at the White House next week to discuss the speech, two officials said.
Obama has outlined broad principles for what he would like in health-care reform, but he has left most details to leaders in Congress.
Democratic proposals in both chambers have come under withering Republican opposition and fierce attacks by conservative commentators, and opinion polls -- including one released Wednesday -- show a deep public divide on the issue.
Click to read.